The 4th European Repeat Station (MagNetE) Workshop will be hosted by the Finnish Meteorological Institute in Helsinki on 8-10 June 2009. It continues the line of workshops established at Niemegk in 2003, Warsaw in 2005 and Bucharest in 2007.
Purpose of the 4th MagNetE workshop is to gather those who work with magnetic repeat station measurements and data to discuss and decide about various aspect related to the repeat station activities. These include coordination and cooperation of the measurements in various parts of Europe, data processing and dissemination for the scientific community and research made with the repeat station data. A focus will be on the measurements of the period 2007-2008 since the previuos workshop in Bucharest. Data from the magnetic observatories of 19th and 20th Centuries will be a special subject of this meeting.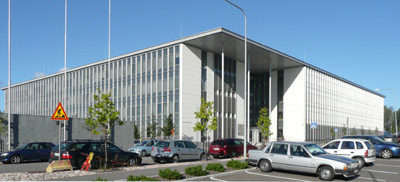 Dynamicum, the office building of the Finnish Meteorological Institute was inaugurated on September 2005.