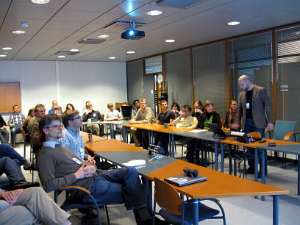 Earth Observation and Arctic Research Joint Seminar Series (UHA/ARK)
This seminar series is organized by the Earth Observation (UHA) and Arctic Research (ARK) units of the Finnish Meteorological Institute. Speakers are encouraged to prepare their talks for a broad audience of scientists, engineers and students. All speaker suggestions and also title suggestions are welcome!
---
Upcoming seminars
---
Instructions
The talk can be given in English or in Finnish and a suggested time limit is about one hour. A typical duration is 30-45 mins. The speaker can tell the audience to ask questions during the talk or at the end.
The slideshow can be displayed from the speaker's own laptop. It is also possible to use the computer installed in the seminar room, but in this case, please check in advance the compatibility of the presentation file.
---