A study headed by the Finnish Meteorological Institute combined satellite data related to the melting of snow and carbon dioxide measurements. The early onset of the melting of snow increases the forest carbon sink.
"A newly published study has found that photosynthesis now begins around 8 days earlier in the spring than it did 40 years ago in the northern boreal forests," says Finnish Meteorological Institute Research Professor Jouni Pulliainen. At the same time, basic production by boreal forests was estimated to increase during the first half of the year by 4 to 6 per cent over a period of ten years, which is a notable increase in the global carbon sink, which for its part mitigates climate warming.
The Finnish Meteorological Institute carries out carbon dioxide measurements as well as monitors changes in snow coverage in the Northern Hemisphere with the help of satellites. The study combined in a unique way the measuring of carbon dioxide exchange in the forest ecosystem, climate modelling and satellite observations. The results based on this combined data helped researchers understand carbon sequestration by forests in the northern boreal zone.
The carbon cycle in forests is an important part of the climate system. Just under half of future carbon dioxide emissions will remain in the atmosphere and over half will be absorbed by the forests and seas. The boreal forests located in the north are important for the global carbon cycle, as they act as large carbon sinks and storage points.
The carbon reservoir in trees is currently growing in many countries, because more carbon is absorbed by growing trees than set free by felled trees, litter production, i.e. when needles, leaves, twigs and roots become decomposed, as well as its natural life cycle.
Forests also play an important part in balancing Finland's greenhouse gas emissions. In Finland, more carbon dioxide is absorbed than released by forests each year. For this reason, the forest carbon reservoir is growing i.e. forests are acting as a carbon sink.
The research was carried out in cooperation with the University of Helsinki and the Academy of Finland's Centre of Excellence in Atmospheric Science. It is also part of the Academy of Finland-funded ARKTIKO research programme for the study of the arctic region and has utilised data from many ICOS measurement stations. An extensive group of the field's leading international partners have taken part in the project.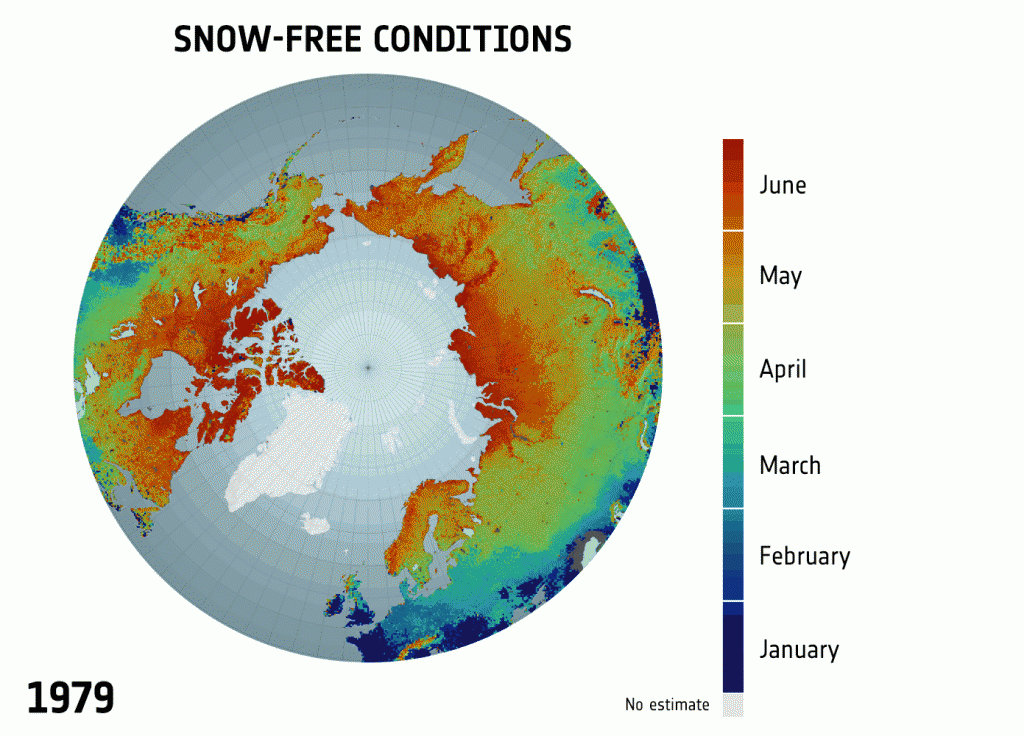 Further information:
Finnish Meteorological Institute, Research Professor Jouni Pulliainen, tel. +358 50 589 5821, Jouni.pulliainen@fmi.fi
University of Helsinki, Professor Timo Vesala, tel. +358 40 577 9008, timo.vesala@helsinki.fi
Pulliainen, J., Aurela, M., Laurila, T., Aalto, T., Takala, M., Salminen, M., Kulmala, M., Barr, A., Heimann, M., Lindroth, A., Laaksonen, A., Derksen, C., Mäkelä, A., Markkanen, T., Lemmetyinen, J., Susiluoto, J., Dengel, S., Mammarella, I., Tuovinen, J-P., Vesala, T. (2017). Early snowmelt significantly enhances boreal springtime carbon uptake.  Proceedings of the National Academy of Sciences of the United States of America (PNAS), PNAS Early Edition, doi/10.1073/pnas.1707889114.