Reasons for seasonality of virus epidemics are still unknown. In Sodankylä, a campaign aims to study the role of solar ultraviolet radiation in virus infectivity.
The campaign aims to provide new information about virus transmission in outdoor air and to find explanations to the seasonality of virus epidemics: Why virus pandemics seem to be less severe in the summer? The results will provide important observations about airborne virus transmission in the outdoor environment. In addition to health impact, viruses as bioaerosols can affect biodiversity which is important regarding climate change. Special focus is put on the role of solar ultraviolet (UV) radiation in the inactivation of viruses. It is already well known that UV radiation inactivates viruses at wavelengths which are not present in the outdoor solar spectrum. This study aims to find signals of solar UV inactivation also for wavelengths of the outdoor solar spectrum at high latitudes. Results of the campaign will be published later on in an international peer-reviewed journal and are also part of a PhD thesis focusing on airborne virus transmission.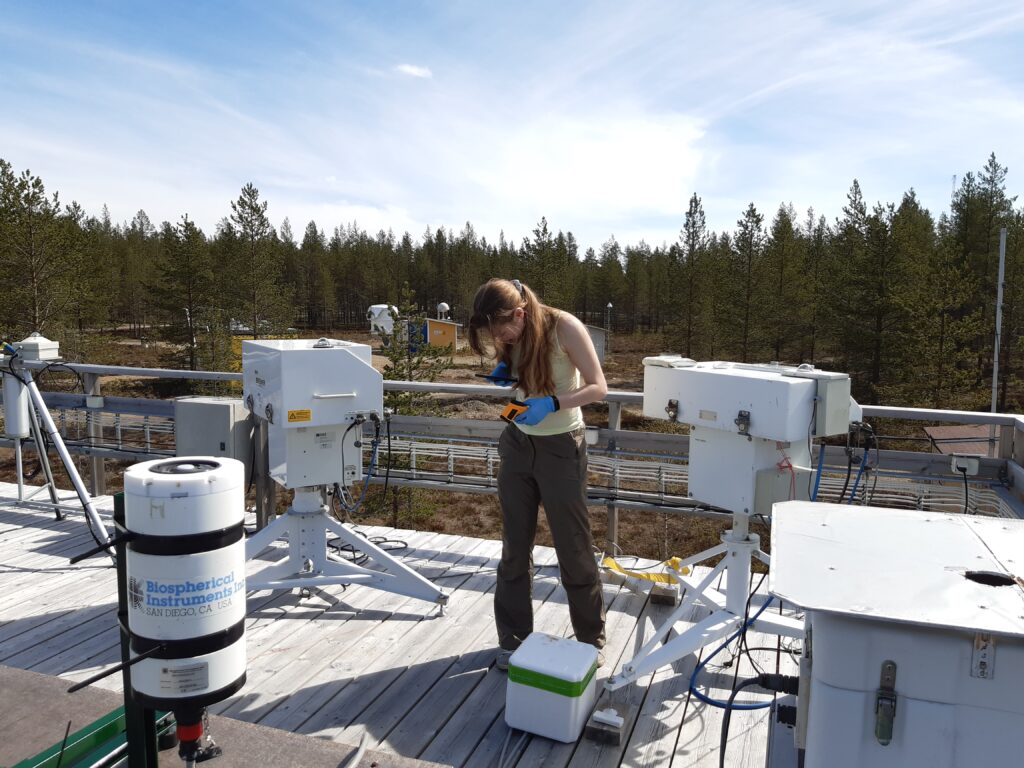 The two-week intensive outdoor campaign was arranged by UV researchers and microbiologists from FMI at Sodankylä Arctic Space Centre in Sodankylä on May 31-June 11. The project is a collaboration between FMI and University of Helsinki and is funded by MATINE and Academy of Finland COVID-19 special funding. In addition, air samplers developed by Helsinki University INAR are tested and optimized during the campaign to prepare for biological air sampling later this year in Antarctica.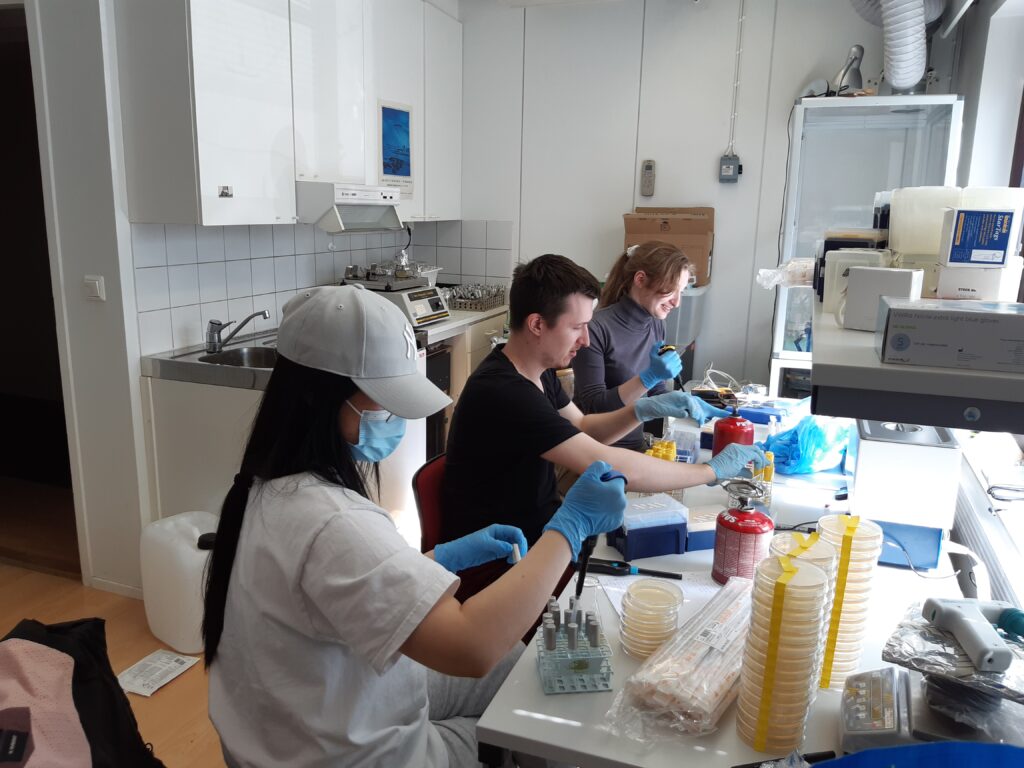 More information:
Docent Nina Atanasova, nina.atanasova@fmi.fi, 050 3734855, airborne virus transmission
Researcher Kaisa Lakkala, kaisa.lakkala@fmi.fi, 040 7476792, UV radiation